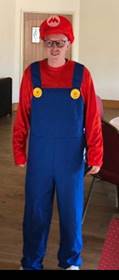 The day started at Charnock Farm with a special guest appearance from Super Mario who was ready and prepped for the afternoon event.
It was a chance to bring the two depots of Chester and Leyland together- to reward the guys for the hard work they have put in over the course of the year -which came with a nice icebreaker raffle with lots of prizes up for grabs.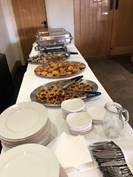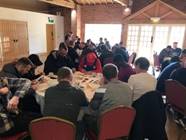 The pastries were stacked and piping hot and the coffee flowing. We recapped over the last year followed by the company projections for the coming year. Educating the team's about the Envirocare brand and what was expected of them. Also, reiterating that they represent the company every time they put on the uniform and that their actions have a knock-on effect.
The morning included looking over an audit report and highlighting what the guys thought was wrong and what improvements could be made on the site in question.
It was a bit of beneficial fun  – a good exercise to see what was perceived to be acceptable and what was not. This event has been an aid in training the teams going forward into the 2020 season. Having the right objective and looking to improve as operatives, will in turn benefit our customers, improve service provision and ultimately the quality of customer sites.
Foot to the floor adrenaline fuelled fun.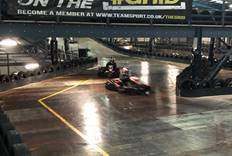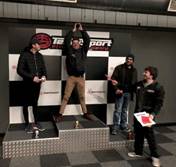 The afternoon then consisted of a visit just up the road to where the guys were treated to three fifteen-minute sessions round the three-tier track- foot to the floor adrenaline fuelled fun and an open bar!
It was a great day – informative, educational and fun!